Open PAGES File
PAGES is a file extension used by Apple Pages word processing software. Apple Pages was initially released for Mac OS in 2005. It is distributed as part of Apple iWork Suite and also as an individual application. Apple Pages is integrated with iCloud service and allows editing documents on any device using web browser. Previously Apple Pages was released for $9.99 for iOS devices and $19.99 on Mac OS devices but in 2017 all Apple iWork apps were made free of charge for everyone.
To open PAGES file you need to have Apple Pages software installed on your device. Since Apple Pages is not available on Microsoft Windows computers you will need to either convert .PAGES file to a different format in Apple Pages or export it to Microsoft Office compatible format using iCloud. Same applies if you're using a Linux computer. For more details about conversion steps read our PAGES conversion guide.
Open source software LibreOffice has support for opening and converting .PAGES files starting from LibreOffice 5.0.
You can open PAGES file on following devices by installing Apple Pages on them:
Devices with Mac OS installed. Apple Pages could be downloaded from the App Store for free.
Devices with iOS installed. Apple Pages could be downloaded from the App Store for free.
Apple PAGES file format is a ZIP archive consisting of XML file with formatting details and JPG and PDF preview file. Thus if you don't have any means to open PAGES file using Apple Pages software you can rename .PAGES file to .ZIP and extract it contents. If pages document was saved with preview you should find JPG or PDF with document preview which should be enough to read the document.
Open PAGES File on Windows OS
Try double clicking on a PAGES file in Windows File Explorer.
If the software capable of opening with PAGES file is associated correctly then the file will open
If the file did not open you can export your PAGES file to DOCX file using Apple iCloud.
If you are note able to use Apple iCloud you should install LibreOffice
To open PAGES file in LibreOffice you need to launch it and then select File->Open in the main menu
In the File Open dialog select PAGES file and click "Open"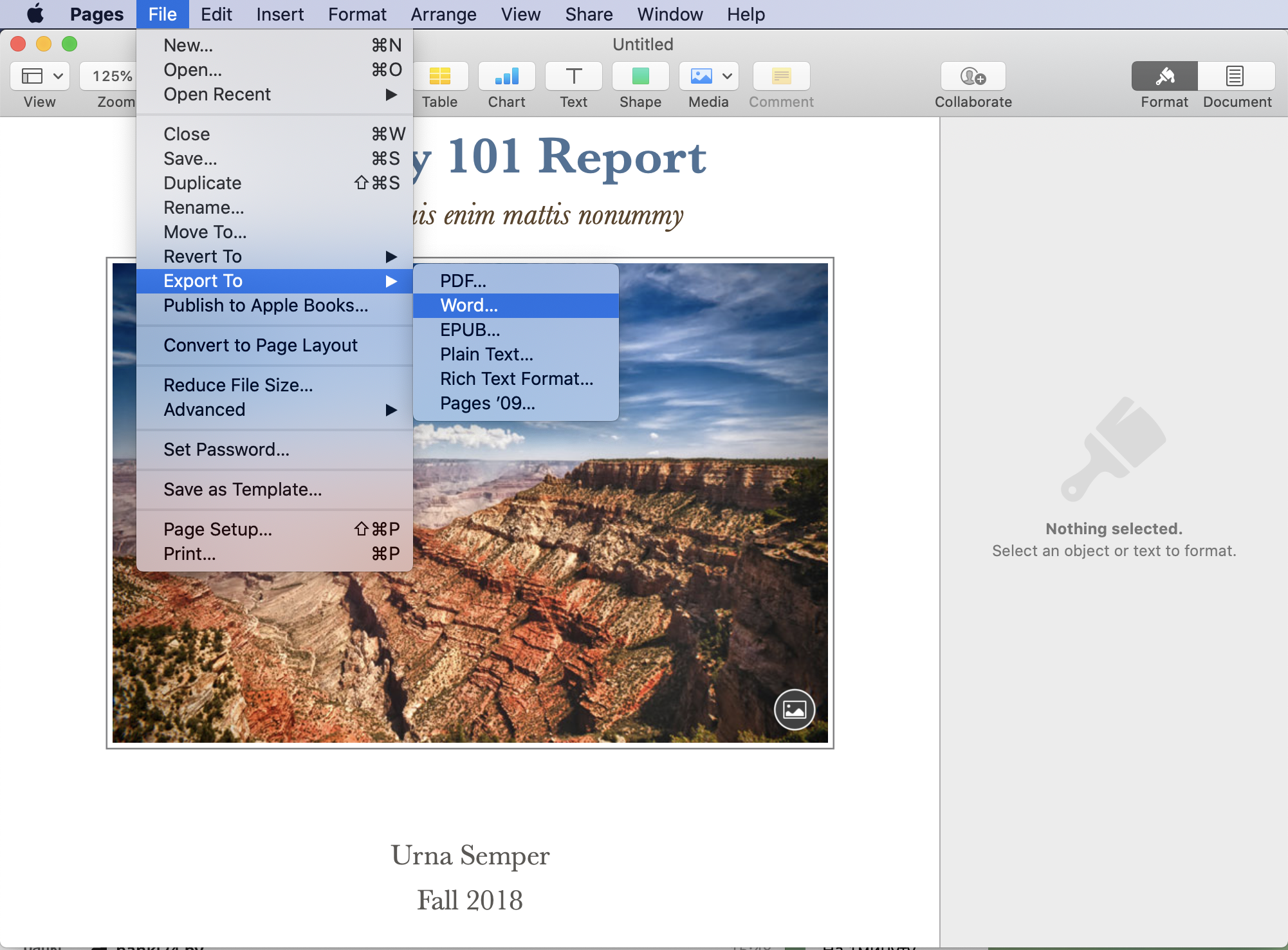 Related file extensions:
DOCX, DOC - Microsoft Word document file extensions
ODT - Open Document Format for Office Applications file extensions
RTF - Rich Text Format
TXT - Plain Text File Format